Argentina to Head Nuclear Suppliers Group
Infobae
Irma Argüello
12 Jan 2014| Link to the original article
Argentina, by way of ambassador Rafael Grossi, the nation's diplomatic representative in Austria, during the next two years will occupy the presidency of the Nuclear Suppliers Group (NSG). The 48-member group, including the most important protagonists of international nuclear commerce, seeks to prevent that the transfer of materials and technologies be used for the acquisition of nuclear arms.
Never before has there been greater necessity for the group to maintain its integrity as the overseer of a scheme for voluntary control of nuclear commerce.
With the transfers foreseen in the framework of a nuclear expansion that expects a new group of nations to begin using nuclear energy, the new Argentine leadership will face several important structural challenges, some of them related to the legitimacy of countries to receive the benefits of belonging to this nuclear elite.
Grossi will have to resolve the delicate question of a possible membership for India, a country with nuclear arms but that is not member to the Nuclear Non-Proliferation Treaty (NPT). In November 2010 U.S. President Barack Obama proposed to the group that India be accepted as a member even though it did not meet the required membership criteria. Two years earlier, at the request of Washington, the group approved a one-time exception to allow India to acquire nuclear fuel and technology for civilian use.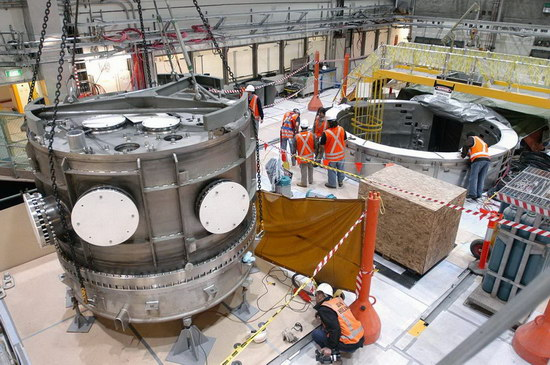 In a similar fashion, China's nuclear cooperation with Pakistan, which also has nuclear arms and is outside the NPT, will be a controversial agenda item. China, which is a member of the group since 2004, expects to continue exporting reactors and nuclear technology to Islamabad with the argument that it had been supplying Pakistan's nuclear program before its entrance into the NSG. In that sense, Beijing will defend its ambitious plan for nuclear exports to Pakistan that carry a $9.6 billion price tag.
These types of exceptions have sparked a major international controversy. There are those who argue that they respond to realistic political reaction to situations of fait accompli, in which attempts are made to incorporate countries with nuclear arms outside the NPT to a framework of international control. Others claim, nevertheless, that by giving special benefits to these countries the credibility of the NSG and the non-proliferation regime together is placed in doubt.
The Argentine NSG presidency comes at a time when the nation faces important challenges related to the subject of energy, which has helped to highlight the importance of having reliable baseline sources of electricity, like nuclear power plants.
Also, Argentina by way of the Atomic Energy Comision (CNEA) and INVAP, an Argentine technology company, seek to position themselves in the highly competitive international market where they must compete with powerful suppliers like France, China, Russia, the United States, Japan and South Korea.
In this political-technical scene, it is essential to demonstrate technical competence and full-fledged support to non-proliferation norms in order to have access to attractive markets. It was precisely because Argentina had achieved this profile that made it possible for the country to export the nuclear reactor that was inaugurated in Australia in 2007.
The group already recognized the country's non-proliferation credentials when it endorse the mutual verification arrangement between Argentina and Brazil, based on the Brazilian-Argentine Agency for Accounting and Control of Nuclear Materials (ABACC). This temporary endorsement was given as the countries have not signed the additional protocols to the Safeguards Agreements with the International Atomic Energy Agency (IAEA), which today are required for international nuclear transfers. It is an important exception, but which must be honored with a strong commitment to international norms.
The NSG presidency in itself, and the choice of the Argentine official who will occupy the role, can be read as an important sign of confidence for the country but in reality it is much more than that: it is a great opportunity to position Argentina internationally in a field that is virtually unmatched in its strategic importance.
This occurs in the nuclear field, where we have great experience and untold reasons to feel proud. It is for that reason that all the conditions are at hand for Argentina, by way of its management of this area, to make a significant difference in favor of international security.