The Lasting Legacy of Nuclear Security Summits 
NPSGlobal
Irma Arguello
Dec 2014| Link to the original article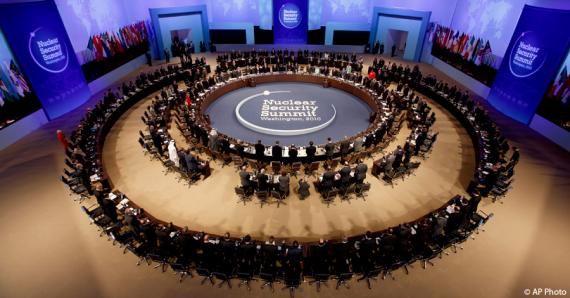 Urgent agreements and close cooperation among states are essential to keep momentum beyond 2016
Experts worldwide have alerted about the need for improvements in the present international nuclear security regime, as it falls short to effectively prevent nuclear terrorism and other malicious acts involving nuclear materials and facilities. The proposed improvements imply the harmonization of elements in the current regime with brand-new ones, specially defined to close the identified gaps. The expected outcome would be an enhanced and more reliable system of global governance able to better cope with an increasingly dangerous international context.
For the last four years the Nuclear Security Summits have been a productive field to discuss nuclear security matters, but it is clear that the transition from the current regime to such improved one imply a level of changes which has been far from the core debates. However, after three successive Summits: Washington DC (2010), Seoul (2012) and The Hague (2014) the goals which inspired this political process in terms of threats and responsibilities are more valid than ever.
The likely end of cycle in 2016, with a final Summit in the United States, offers a golden opportunity to leave as the legacy for the future of this high level political process the agreements to set up a stable and efficient global system for nuclear security.