La Nación 
Irma Arguello
Originally published 19 March 2011, updated 23 March| Link to the article (Spanish)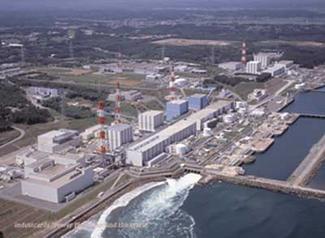 While a few technicians, it is said that about 50, were struggling hard to control a nuclear crisis that seemed to aggravate minute after minute, the first suggestive thing to notice was the absence of an on-site International Crisis Committee, able to put to work together the most qualified experts worldwide. They should have worked together to cope the emergency from the very beginning, taking into account that concerning nuclear matters, international experience is so vast, and resources are so abundant.
A second and immediate question could be why technical help from the most advanced countries expressed as equipment, materials, and trained personnel for action had not timely reached Japan in an overwhelming manner, to better deal with this emergency, which ultimately could affect us all.

Some people pointed out the style of Japanese culture as a sort of barrier to make such possibility more feasible. This view tunes with many complaints coming from international analysts regarding the evident shortages of official information about the incident.
What should not be ignored is that the nuclear crisis has been only a part of the enormous tragedy that hit the country, engulfed in the devastation, food shortages, interrupted services, and an icy climate hindering possibilities for action. There were competitive priorities. For this reason the maximum international assistance in the nuclear standoff, mostly by highly qualified governments, seemed more important than ever.

It is clear that information scarcity in origin did not help governments or international public opinion achieve a full understanding of the situation, and gave room to over-sized assumptions and alarmist comparisons, for example with Hiroshima and Chernobyl. These misleading comparisons promoted misinformation and panic worldwide. Opportunistic voices added their wish to influence the public opinion, such as the ever present "no to nuclear power", more deeply rooted in European societies than in emerging countries such as Argentina and Brazil, which see their nuclear development as a true national asset.

Reckless statements by experts, and officials from governments and multilateral organizations did not help either. A clear example was the affirmations by the UE Energy Commissioner Günther Öttinger, who compared the contingency with a nuclear apocalypse.
Although we were facing an essentially technical problem, everybody, technicians or not, seemed to have something to say.

Declarative positions embraced by certain administrations, such as Angela Merkel's in Germany, have been understandable as a timely response to reduce the stress derived from social concern about nuclear energy. They promote a review of nuclear power plants, together with a stoppage of those ones close to reach their life span,  However, much more than statements is necessary to carry out in order to minimize safety risks in such facilities. 

A bottom line of this incident from its exposure to media shows that many declared but only a few truly enlightened.

The idea of a continue upgrade of reactor safety is not new. Latter generation reactors are now designed taking into account passive safety concepts. With the application of such concepts, a contingency like Fukushima would be unlikely by design. For example, critical functions on the safety system, such as reactor and spent fuel cooling do not rely on external electric power. The design of the Argentine reactor CAREM falls within this conceptual stream.

An issue that will be debated in the light of the consequences of Fukushima emergency is how could be affected the current nuclear renaissance, with 62 power reactors being built, especially in emerging countries.

In China, for example, with extremely high levels of environmental pollution due to the intensive use of fossil fuels, 27 projects are currently being developed, and it is probable that this trend will continue. Nonetheless, some countries that were evaluating the possibilities of building their first nuclear plant, will likely review their ambitions in the light of the new events. 

the case of Japan is special, since it is the third economy in the world. In addition, the country lacks fossil fuels and hydroelectric possibilities and, at the same time, it has got a seismic-risk geography. Many years ago the nation embraced the nuclear option as a way of expanding their industrialization. Due to such spirit, it managed to have 55 reactors in operation, which provided before the earthquake, almost 30% of the electric supply. There is today a certain demand for the review of this energy strategy, but in reality, the country's options are very scarce. Given the incident has not ended at all, seems a little premature to talk about the real magnitude of the incident, and its impacts.

All efforts should concentrate on the short-range urgent matters; on the need to take joint international actions to neutralize the crisis on the shortest time span and with the fewest impacts on human life and on the environment.

In general terms, governments, multilateral organisms, experts, media, and the public should entirely assume their responsibilities on this crisis.

Governments should act in the international arena with maximum prudence on their declarations and maximum effectiveness at the time of providing the aid that could be offered to Japan so as to control the emergency and the aftermath. Japan ought to open to foreign aid in order to complement its capacities in the understanding that it faces a problem with global – and not local – connotations.

It is indispensable that multilateral organisms transform declarations into energy to encourage countries to provide the concrete aid that Japan needs, request it or not.

Particularly, it is essential that the International Atomic Energy Agency, IAEA, enhances its responsibilities on safety matters and its core leadership and coordination role during and after the crisis period. it could be done by offering the Agency's technical expertise and capacities, but also fostering in the future the re-evaluation of the safety measures for the almost 440 remaining nuclear power reactors worldwide.

It is necessary that the experts and media act as informed and ethic communicators, with a high degree of social responsibility that will lead them to avoid the short-term mindset which leads to distort and exaggerate information.

It would be positive that the public opinion were selective when it comes to analyzing the quality of information and to adopting reliable sources, and not to just become apassive receiver, target of second intentions. This is the way of achieving a genuine comprehension of issues, which can lead to develop a personal and informed opinion, without falling within a network of mean interests .

Incidents like Fukushima's one, despite of its adverse characteristics, open huge learning opportunities for actors inside and outside Japan. It is important that such lessons were taken into consideration with the ultimate goal of promoting the respect of the human being and its quality of life.

On the short term, all actors are responsible for ditching particular interests and working together to overcome the crisis with the conviction that the aid provided will turn out a general benefit for everybody, beyond any frontier.