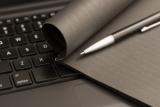 Below you will find a list with links to the texts of key documents, mostly multilateral, which make up the legal framework of international security and arms control (conventional/ WMD).

Access to documents has been organized by topic and, it they include treaties, agreements, initiatives, resolutions, guidelines and all those considered relevant to be consulted.
Texts of documents in Spanish, when available can be found here.
Nuclear Weapons and Peaceful Uses of Nuclear Energy
Multilateral Treaties

* Treaty on the Non-Proliferation of Nuclear Weapons (NTP)

* Comprehensive Nuclear-Test-Ban Treaty (CTBT)

* Treaty Banning Nuclear Weapons Tests in the Atmosphere, in Outer Space and Under Water, Partial Test Ban Treaty (PTBT)

* Convention on Physical Protection of Nuclear Material (CPPNM)

* Convention on Nuclear Safety

* Joint Convention on the Safety of Spent Fuel Management and on the Safety of Radioactive Waste Management

* Treaty on the Prohibition of the Emplacement of Nuclear Weapons and Other Weapons of Mass Destruction on the Sea-Bed and the Ocean Floor and in the Subsoil Thereof (Sea-Bed Treaty)
* Vienna Convention on Civil Liability for Nuclear Damage


Regional Disarmament (Nuclear-Weapon-Free-Zone)

* Antarctic Treaty

* Treaty for the Prohibition of Nuclear Weapons in Latin America and the Caribbean (Treaty of Tlatelolco)

* Southeast Asia Nuclear Weapons Free Zone Treaty (Treaty of Bangkok)

* South Pacific Nuclear Free Zone Treaty (Traty of Rarotonga)

* African Nuclear Weapons Free Zone Treaty (Treaty of Pelindaba)

* Central Asia Nuclear Weapons Free Zone

Bilateral Treaties and Agreements

* New START Treaty (United States, Russia)

* Agreement between Brazil, Argentina, the ABACC and the International Atomic Energy Agency (IAEA) (Quadripartite Agreement)

* Joint Declaration on Nuclear Policy (Argentina, Brazil)

* Joint Declaration on Nuclear Energy

* Protocol 17 – Nuclear Cooperation 1986 (Argentina, Brazil)

* Declaration of Ezeiza 1988 (Argentina, Brazil)

* Cooperation Agreement between Brazil and Argentina for the Development and Application of the Peaceful Uses of Nuclear Energy (Argentina, Brazil)

* Cooperation Agreement between the ABACC and the Agency for the Proscription of Nuclear Weapons in Latin America and the Caribbean(OPANAL)

* Cooperation Agreement between the ABACC and the International Atomic Energy Agency (IAEA)

* Cooperation Agreement between the ABACC and the European Atomic Energy Community (EURATOM)

* Joint Declaration on Nuclear Policy 2005 (Argentina, Brazil)
* Joint Declaration Argentina - Brazil Feb 2008
*Agreement between the Government of the Federative Republic of Brazil and the Government of France in the area of submarines (Portuguese)



UN Security Council Resolutions
* Resolution 1696 (2006), related to the situation of Iran
* Resolution 1718 (2006), related to the situation of Democratic People's Republic of Korea
* Resolution 1737 (2006), related to the situation of Iran
* Resolution 1747 (2007), related to the situation of Iran
* Resolution 1803 (2008), related to the situation of Iran
* Resolution 1835 (2008), related to the situation of Iran
* Resolution 1874 (2009), related to the situation of Democratic People´s Republic of Korea
* Resolution 1887 (2009), Maintenance of International Peace and Security: Nuclear Nonproliferation and Nuclear Disarmament
* Resolution 1929 (2010), related to the situation of Iran
* Resolution 1984 (2011), related to the situation of Iran
* Resolution 2042 (2012), related to the situation of Syria
* Resolution 2043 (2012), related to the situation of Syria
* Resolution 2049 (2012), related to the situation of Iran
* Resolution 2087 (2013), related to the situation of Democratic People´s Republic of Korea
* Resolution 2094 (2013), related to the situation of Democratic People´s Republic of Korea
* Resolution 2118 (2013), related to the situation of Syria
Other Documents

* Model Protocol Additional to the agreement Between states and IAEA
---
Chemical & Biological Weapons
Multilateral Treaties

* Geneva Protocol

* Convention on the Prohibition of the Development, Production and Stockpiling of Bacteriological (Biological) and Toxin Weapons and on Their Destruction (BTWC)

* Convention on the Prohibition of the Development, Production, Stockpiling and Use of Chemical Weapons and on Their Destruction (CWC)
---
Conventional Weapons
Multilateral Treaties

* Convention on the Prohibition of the Use, Stockpiling, Production and Transfer of Anti-Personnel Mines and on their Destruction (Mine Ban Treaty)

* Convention on Prohibitions or Restrictions on the Use of Certain Conventional Weapons Which May Be Deemed to Be Excessively Injurious or to Have Indiscriminate Effects

* The Conventional Armed Forces in Europe

* Treaty on Open Skies

* Convention on Cluster Munitions (CCM)
---
Space Arms Control
Multilateral Treaties

* Treaty on Principles Governing the Activities of States in the Exploration and Use of Outer Space, including the Moon and Other Celestial Bodies (Outer Space Treaty)

* Convention on the Prohibition of Military or Any Other Hostile Use of Environmental Modification Techniques (ENMOD)


---
Sensitive Materials

Shows the documents that reflect the guidelines of each regime.

* Nuclear Suppliers Group (NSG) (INFCIRC/254, Part 1) (INFCIRC/254, Part 2)

* Australia Group (AG)

* Missile Technology Control Regime (MTCR)

* International Code of Conduct against Ballistic Missile Proliferation (ICOC)

* Wassenaar Arrangement

* Zangger Committee


---
Non-state Actors
Multilateral Treaties and Agreements

* International Convention for the Suppression of Acts of Nuclear Terrorism

* International Convention for the Suppression of the Financing of Terrorism

* Draft Comprehensive Convention against International Terrorism (Consolidated Text)

* International Convention for the Suppression of Terrorist Bombings

* Convention on the Marking of Plastic Explosives for the Purpose of Detection

* Convention for the Suppression of Unlawful Acts against the Safety of Maritime Navigation

* International Convention against the Taking of Hostages

* Convention on the Prevention and Punishment of Crimes Against Internationally Protected Persons

* Convention for the Suppression of Unlawful Acts against the Safety of Civil Aviation

* Convention for the Suppression of Unlawful Seizure of Aircraft

* Convention on Offences and Certain Other Acts Committed On Board Aircraft


UN Security Council Resolutions

* Resolution 1540, Nonproliferation

* Resolution 1673, Nonproliferation

* Resolution 1810, Nonproliferation