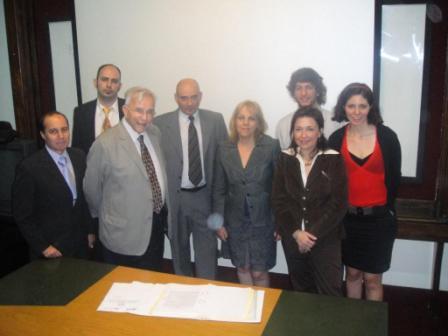 On Monday November 9 at the EST - Escuela Superior Técnica, Buenos Aires, took place the graduation event of the Weapons of Mass Destruction and Nonproliferation Seminar 2009, with the attendance of the members of the NPSGlobal Foundation, sponsor of the activity.

The activity,  introductory and open to the community, has been successfully delivered during the past six years. Its main objective is to provide updated information and discuss issues concerning international security and non-proliferation from a multidisciplinary perspective, taking into account the interaction between factors.

In addition, it seeks to create awareness on key issues related to global security, and to spark vocations which power careers related to disarmament and nonproliferation, in public and private environments.

Click here to get more information about the Seminar.