Nuclear & Radiological Weapons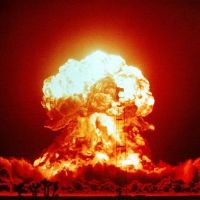 References on current developments, innovations, nuclear tests, and effects, from the technical and political point of view.

You can also find here recent information about stocks, initiatives on disarmament, nuclear risk reduction and  related events.

This category includes news on radioisotopes with offensive purposes.

To complete your search you might want to look up related categories as Global Security, Nuclear Energy and Non-state Actors.

More information on these subjects, including articles, research papers, and academic work can be fund on the Analysis section.