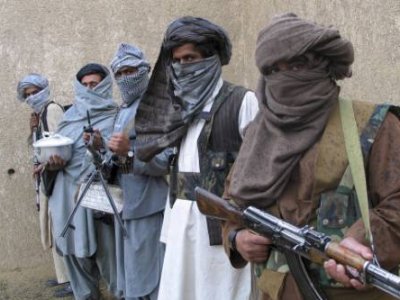 The Economist with comments by NPSGlobal, 6 May 2011.
In an article titled Al Qaeda attacks, Killing in the name of Islam, appears the time series of attacks attributed to the terrorist organization outside Afghanistan e Iraq. Between 1992 and 2008 the terrorist network perpetrated 31 attacks with a toll of more than 4,400 lives, many of them Islamic.
The most devastating attacks were the 9-11 with about 3,000 deaths, the US Embassies in Kenya and Tanzania, with 301 deaths, the attack to a night club in Bali, con 202 lives, and the Atocha railway station, Spain where 191 people were killed.
The graph shows dates, places and casualties. The experience shows that the terrorists choose many times his enemies' targets in third countries, also taking local lives. It has been the case of US Embassies in Kenya and Tanzania. Many of the Al Qaeda attacks have got such pattern.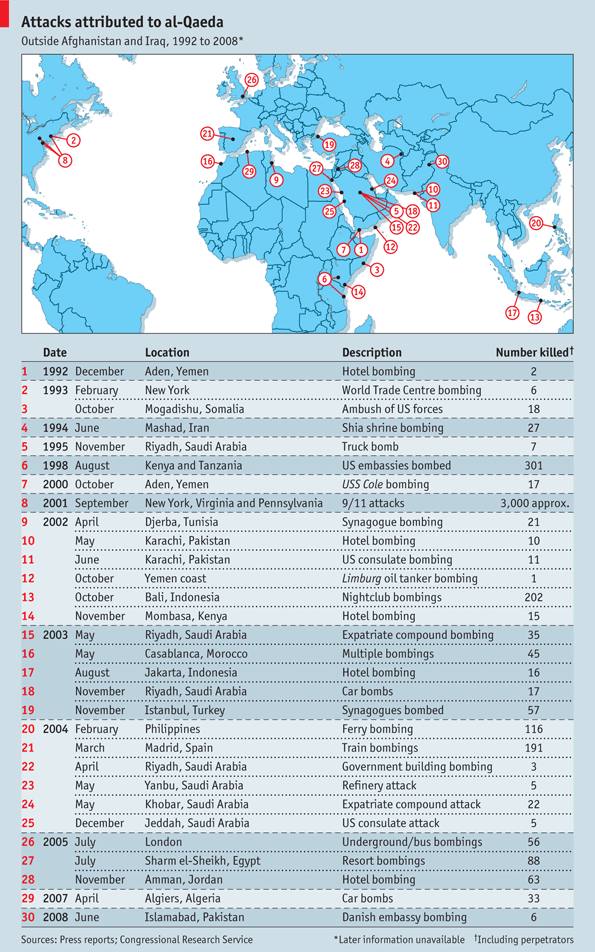 As a final insight, no country is actually exempt of the terrorism's threat.
Al Qaeda attacks were carried out in 18 nations: United States (2), UK, Spain, Yemen (3), Somalia, Iran, Saudi Arabia (7), Kenya (2), Tanzania, Tunisia, Pakistan (3), Indonesia (2), Morocco, Turkey, Philippines, Egypt, Jordan and Algeria.
Notice that many of the attacks occurred in countries with a vast Islamic majority, and therefore they killed a a big number of Islamic people in the name of the Islam.