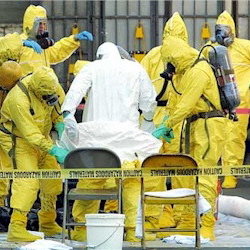 News related to activities on prevention and response of nuclear, biological, chemical, and radiological incidents.

Also includes updated information on analysis of scenarios, prevention programs, and on materials, procedures, and training aimed at building opportune responses to deal with a crisis.

In order to complete your search, you might browse the Global Security category.

More information on this issues in our Analysis section.