The NPSGlobal Foundation sees this first issue of the Global Security Online – Newsletter, as a big step forward to reach the international community, in order to promote dissemination of knowledge and positive discussion on critical topics.

Our "online" Newsletter focuses on the most relevant global security topics, by providing information, but also conceptual analysis, based on their recent timeline.

In this sense, for each topic of interest, our readers will be in contact with sequences of facts and, in addition, with the analysis of main concepts underlying them. Key critical issues to be monitored overtime will be pointed out when possible, in order to assess potential future scenarios.

Interviews, ads about events and activities, and other matters of interest will be included throughout successive releases.

We hope that you find this new proposal useful and, to count on you as a member of the NPSGlobal Foundation's disarmament and nonproliferation community.



Irma Arguello
Chair
---
NPSGlobal launches an essential tool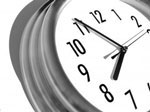 The brand-new Global Security Calendar is already available on our website. This useful tool has been developed to let users view at a glance relevant upcoming events and activities worldwide, related to global security, disarmament and nonproliferation, for the next eighteen months.

The Calendar, which is available in English and Spanish (Portuguese version will come soon), was the result of a detailed work carried out by the NPSGlobal staff. It currently displays more than 200 activities scheduled for 2009 / 2010, including meetings and events organized by national, multilateral agencies, and all kinds of public and private institutions.



The events are structured in 11 categories which cover the full spectrum of global security. They are: Nuclear and Radiological Weapons, Chemical and Biological Weapons, Nuclear Disarmament and Nonproliferation, Sensitive Materials, Delivery Systems, Conventional Weapons, Non-state Actors, Strategic Trade, Prevention and Response, Nuclear Energy for Peaceful Uses, and Global Security, as a topic.

For each event you will find, date, venue, short description, and a link to the organizer's website. The Calendar, which is constantly updated, also offers the following features:



Monthly, weekly, daily, by category, and listing views,
Search tool using keywords,
Possibility of submitting events (registered users only),
Printing tool.
---
A New START in the US - Russia Relationship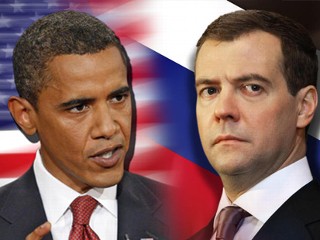 Last April 1, Presidents Barack Obama and Dimitri Medvedev met in London in the eve of the G20 summit. In a joint release, both leaders stated their will of overcoming past tensions on bilateral relations between their nations. They also announced the kick-off of brand-new negotiations aimed at decreasing the size of both countries' nuclear arsenals, by putting in place verifiable reductions before the expiration of the START I treaty in the next December.

Shortly after, on Friday 3, in Strasbourg, France, during the first day of the NATO summit, President Obama requested the European allies of the United States, among other issues, to adopt a firm position in front of Iran's nuclear ambitions. He also declared his interest on defining during his last weekend visit to Prague, an agenda with the goal of "reaching a world without nuclear weapons".

Read more ...
---
---
Brazil-Argentina's Nuclear Integration at a Slow Pace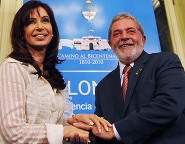 A Joint Presidential Declaration about advances on Argentina-Brazil's integration was released yesterday, April 23. The document is the result of a new follow up meeting, the second one, that both Presidents carried out in Buenos Aires, this week, under the umbrella of the binational agreement signed in February 22, 2008.

Read more...
---
Nonproliferation for Global Security Foundation - NPSGlobal
Suipacha 987 10°D, Buenos Aires - Argentina
Tel: (011) 4311-2724 / 4313-1421