Special Issue:

2009 NPT PrepCom – Pluses, Minuses, and Bottom line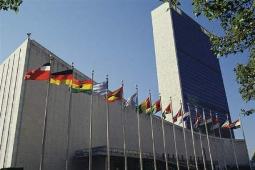 After two weeks of discussions since May 4, at the UN Headquarters in New York, the Third Preparatory Committee for the 2010 Review Conference of the Nonproliferation Treaty – NPT, called by its nickname PrepCom, closed its sessions last Friday, May 15, without reaching consensus on the text of the final recommendation on the three pillars of the Treaty: disarmament, nonproliferation, and peaceful uses of nuclear energy. Anyway, several facts during the deliberations could be assessed as very positive signs vis-à-vis the 2010 RevCon.
Read more
---
Statement on the CTBT to the 2009 PrepCom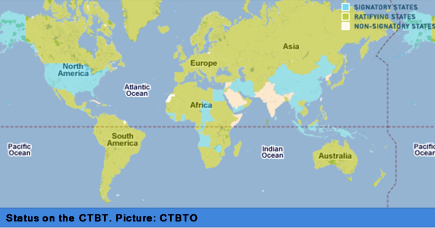 On Tuesday May 5 a joint statement on the Comprehensive Nuclear Test Ban Treaty - CTBT by NGOs was presented to the Preparatory Committee for the 2010 Review Conference for the Treaty on the Nonproliferation of Nuclear Weapons.

The declaration, presented at the second day of meetings, endorses the great significance of the CTBT as a key part of the Disarmament and Nonproliferation regime. It also makes a call to the signatory States to develop a common diplomatic strategy to persuade the remaining states to sign and/or ratify the treaty, so that it will be able to enter into force.

The declaration was coordinated by the Arms Control Association and endorsed by NGOs around the world, among them: NPSGlobal Foundation, Campaign for a Nuclear Free World, Stimson Center, Global Security Institute, Union of Concerned Scientists, Acronym Institute, Nuclear Age Peace Foundation, WILPF, Monterey Institute of International Studies.

See the complete statement
---
First ICNND meeting in Latin America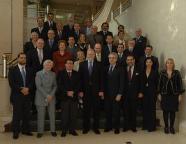 The International Commission on Nuclear Non-proliferation and Disarmament - ICNND held its first regional meeting in Santiago de Chile last 1-3 May.

Discussions included the participation of experts from Argentina, Brazil, Chile and Mexico, together with Commissioners and members of the ICCND's Advisory Board. Irma Arguello, our Founder and CEO, was there as a keynote speaker.
Read more
---
Nonproliferation for Global Security Foundation - NPSGlobal
Suipacha 987 10°D, Buenos Aires - Argentina
Tel: (011) 4311-2724 / 4313-1421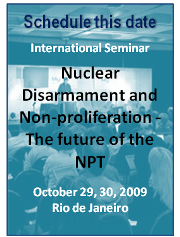 ---
18 May 2009, # 2
---
In this issue
---
Links
---
The NPSGlobal Foundation

is a private, non-profit institution with a recognized legal status, committed to help reduce risks derived from proliferation and use of weapons of mass destruction and also, to build up adequate and opportune responses, in order to increase global security.
---
Small contributions
can make great
differences
---
---
---
---