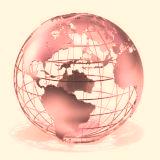 The goal is to increase the access to key information, surpassing all kinds of barriers, to promote the debate, and to raise awareness and commitment throughout communities, about threats related to the proliferation and use of weapons of mass destruction, by states or non-state actors.
In addition, to influence policy and decision makers, entities, and public about the huge costs derived from the lack of planning and action, concerning risk reduction efforts, and preparedness for an opportune and adequate response, if required.

Taking into account that most of the information pieces related to disarmament and nonproliferation are produced and delivered in English and a few more languages, our goal is to help such information could reach the right people within the Spanish and Portuguese speaking populations. It means to build bridges among different communities worldwide, to receive relevant information, which will be translated and published, with a minimum delay. 
It would make easier the access to updated and relevant information of any origin.
As a part of a two way action, a not less important objective is to ensure that academic production, news, and factual information from our region, could reach and be shared by interested communities within the global environment.
A key project within the program is our brand-new information service called Global Security Online.

The design of this multilingual website, which implies putting together key documents, research papers, learning materials, and much more, is a big step forward on the path of fulfilling our goals.

We are also committed to achieve that key disarmament and nonproliferation issues are debated by the appropriate opinion leaders and decision makers in every country within our influential area in order to inspire ideas and actions.

Based on this, the Foundation develops cycles of conferences and panels, local and international, some of them directed to specialists and decision makers, and some to the public and media.

Typical topics currently being discussed are, for example, proliferation risks associated to the foreseen nuclear renaissance, feasibility of a World free of nuclear weapons, including possible steps to achieve it, and potential reformulation to current nonproliferation regimes.