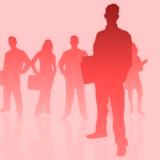 Has to do with creating a space for research and knowledge growth, based on applicability criteria. It implies going from analysis to concrete proposals for action. The goal is to research what matters and therefore what could be able to affect policy making.


It is composed by two subprograms:

Key Issues on Disarmament and Nonproliferation
Promotes the development of studies directly related to topics of concern, such as: nuclear arsenals, chemical, biological and radiological weapons, nuclear materials and fuel cycle, missiles, nonproliferation strategies, export control regimes, etc

Geo Profiles
This subprogram provides an environment for analysis of the situation of geographical units, such as countries, areas, sub-regions, regions, and the entire international system. Also promotes the formulation of proposals, aligned to the general goals of disarmament and nonproliferation.