| | | |
| --- | --- | --- |
| Support for Decision Making | | |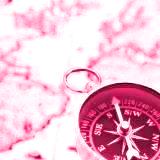 Adequate public policies and plans are usually based on a solid technical background, and a broad strategic thinking. That is the reason why think tanks and expert teams are often appointed to advice policymakers.

As a response to our countries' needs, NPSGlobal Foundation will make available its expertise to provide advice and technical/political assistance about all the dimensions of arms control and nonproliferation. Target covers policy and decision makers from governments and entities, at a country and international levels.

The goal is to facilitating the design of public policies, strategies, plans, projects, and a wise decision making process, supplying appropriate and opportune information.