| | | |
| --- | --- | --- |
| The NPSGlobal Foundation is co-organizing the session "Resolution 1540: at the Crossroads" at the UN Headquarters | | |
28 September, 2009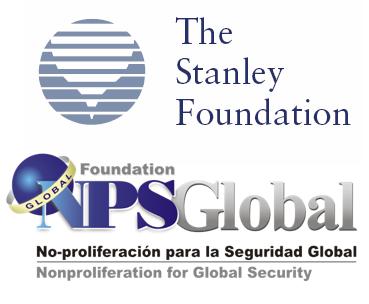 The NPSGlobal Foundation has been appointed by the Stanley Foundation to participate as a co-organizer of the Civil Society Session "Resolution 1540: at the Crossroads" to be held on October 1, 2009 at the United Nations Headquarters in New York City.

The main purpose of the event is to give room to NGOs and academic organizations worldwide to make a contribution to the official Comprehensive Review of the Status of Implementation on Resolution 1540, conducted by the 1540 Committee (between September 30 and October 2). During the Session, more than 16 speakers from countries from all over the world will share their ideas with members of the 1540 Committee.

The event is sponsored by the UN Office of Disarmament Affairs-UNODA and, together with NPSGlobal, co-organizers are: the World Institute for Nuclear Security, the Arab Institute for Security Studies, the Verification Research, Training and Information Centre (VERTIC), the Henry L. Stimson Center, the United Nations Office for Disarmament Affairs, Fondation pour la Recherche Stratégique (FRS), and the Stockholm International Peace Research Institute.