| | | | |
| --- | --- | --- | --- |
| La Fundación NPSGlobal co-organizará junto a la Stanley Foundation la reunión "Resolution 1540: At the Crossroads" | | | |
28 de septiembre, 2009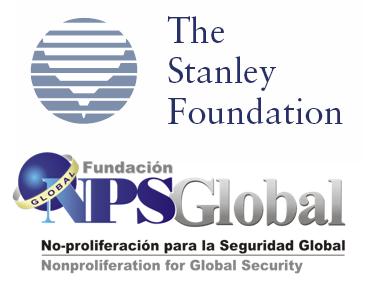 La Fundación NPSGlobal ha sido designada por la Stanley Foundation para participar como coorganizadora de la Sesión para la Sociedad Civil "Resolution 1540: At the Crossroads" que se llevará a cabo el 1 de octubre de 2009 en la sede de las Naciones Unidas en Nueva York.

El objetivo principal del evento es permitir que las asociaciones académicas y ONGs del mundo contribuyan a la Revisión Oficial del Estatus de Implementación de la Resolución 1540 llevada a cabo por el Comité 1540 del 30 de septiembre al 2 de octubre. Más de 16 oradores de países de todo el mundo compartirán sus ideas con los miembros del Comité 1540 durante la sesión.

El evento es co-auspiciado por la UN Office of Disarmament Affairs - UNODA y, junto con NPSGlobal el evento es coorganizado por el World Institute for Nuclear Security, el Arab Institute for Security Studies, el Verification Research, Training and Information Centre (VERTIC), el Henry L. Stimson Center, la United Nations Office for Disarmament Affairs, Fondation pour la Recherche Stratégique (FRS), y el Stockholm International Peace Research Institute.